Prestat joins Gruppo Illy
and becomes one of the ultimate 'Tree to Truffle' chocolatiers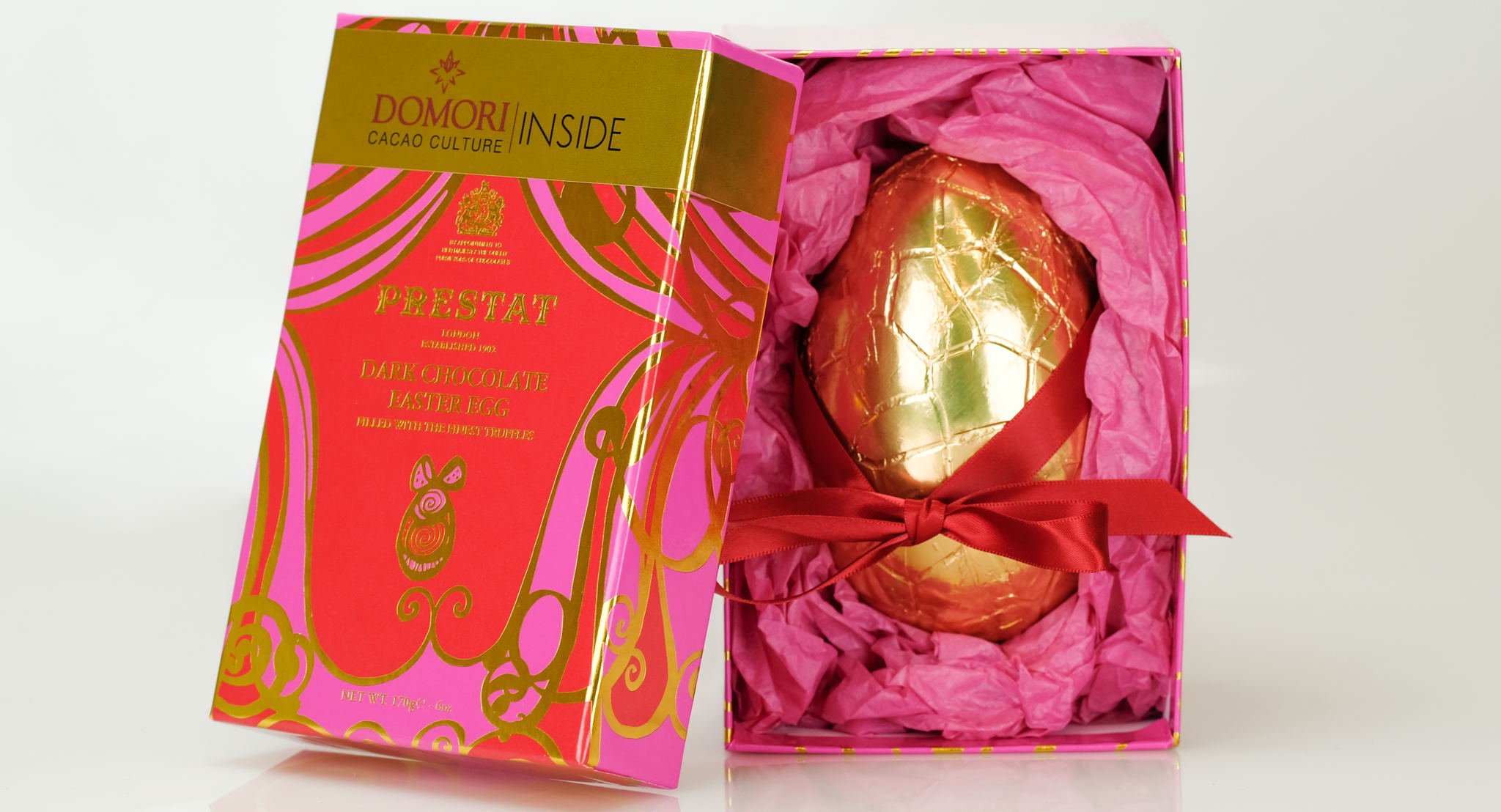 Prestat, one of the country's best loved chocolate brands, joins Gruppo Illy, the Trieste based International Super Premium Food and Beverage Company, which already owns Domori, which is widely recognised for making some of the finest chocolate in the world. Thanks to this deal, Prestat can access to Domori's acclaimed single origin couvertures, making it the only chocolatier with a Royal Warrant, and the only sizeable UK artisan chocolatier to have complete control of the chocolate making process from tree to truffle or bean to bar.
Riccardo Illy, Chairman of Gruppo Illy, commented: "The deal is consistent with the DNA of the group, constantly looking for a proposal of the highest quality offer and reinforces the growth in the chocolate business in which the group is already present with Domori. The two companies complement each other perfectly and have a geographical presence in the main world markets, based on a passion for excellence in chocolate".
Having grown Prestat from a single shop with a turnover of £100,000 to a £7M retail and manufacturing business, the two co MDs and half-brothers, Nick Crean and Bill Keeling, are delighted to now embark on the next stage of Prestat's growth.
Nick Crean, says 'This deal is good news for Prestat and good news for British chocolate making. We have long been one of the few artisan chocolate brands to make all our own chocolates in this country and teaming up with Gruppo Illy now allows us to take the final step and gain complete control of the sourcing of ingredients from tree to truffle. Gruppo Illy's investment in manufacturing, here in the UK, will mean that we are even better placed to nurture the traditional skills needed to create the finest handcrafted chocolates and we are already looking forward to building on our reputation for developing award-winning new products.'
Prestat, which employs nearly 100 people, will become a wholly owned subsidiary of the family-owned Gruppo Illy on 13th March, 2019. The partnership will be highly collaborative and Prestat will continue to make its award-winning chocolates, truffles, mince pies and petit fours – supplying businesses such as Fortnum & Mason, Liberty, Selfridges, Harrods, Harvey Nichols, Daylesford, Rococo Chocolates, and now Domori, too.
Bill Keeling says, 'We are delighted to announce the deal with Gruppo Illy. Gaining access to what many believe are the world's finest couvertures, together with the support of Gruppo Illy's financial strength and a range of new distribution opportunities, makes Prestat's future very exciting'.
The cacao chosen for Prestat's couvertures will now come from Cote d'Ivoire and will be traceable to specific plantations and individual farmers. The cacao beans go through a stringent quality assessment before undergoing a low-impact method of roasting and milling – at temperatures which are typically 25-300C less than those used by other chocolate manufacturers. That makes the cacao less acidic and so avoids the need to 'wash' it with an alkaline solution. The gentler and more environmentally friendly processing method helps to preserve the chocolate's natural aromatics and contributes to Domori often being called the best chocolate manufacturer in the world.*
Prestat is also looking forward to aligning its ethical approach with Domori's and paying cacao farmers directly – giving them a premium price and developing sustainable long-term relationships that meet or exceed all Fair Trade standards.
Both brothers will continue to lead the business.
*G. Bernardini, editor of Chocolate – The Reference Standard, states, ''No one can contend with Domori's top position as the best chocolate manufacturer in the world.''