A journey into botany and one among people
Domori's sustainable supply chain includes the own of Hacienda San José in Venezuela, introducing chocolate lovers' taste buds to the first varieties of Criollo cacao and creating a unique, universal heritage for the biodiversity these varieties represent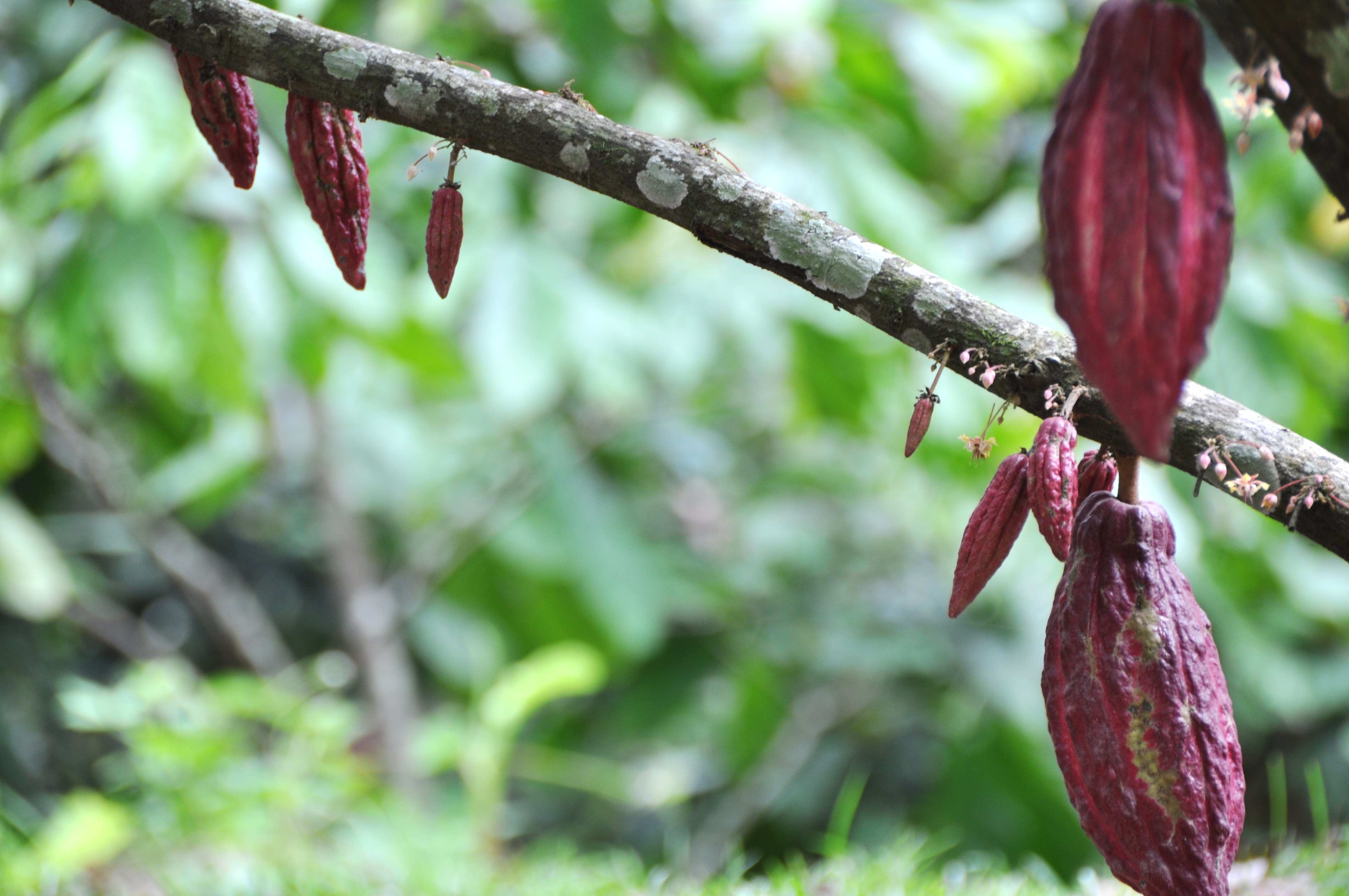 In the early 1990s when the company was still forming, Domori began to study cacao cultivation and its process of fermentation. It became clear that cacao beans had to be processed immediately after harvest. Thus began travels throughout South America, one following another: from Venezuela, Honduras, and Nicaragua to Peru, Mexico, and Ecuador … to places where chocolate was the future – proclaimed, prepared, and tasted; and to places where cacao is the present, refined down to the last detail. Understanding the botany of cacao is a fundamental part of Domori's work.
The world of cacao is complex: though over 15,000 varieties of cacao have been classified, only 10% of cacao produced in the world is of high quality. Only a couple of steps need to be taken to ensure that one plantation of just five hectares (12 acres) can produce five tons of cacao a year, earning the family an annual 12,000 dollars and thereby ensuring they live dignified, plentiful lives in their countries.
Domori has conserved the biodiversity of cacao from its beginning by recuperating heritage varieties to halt their extinction. In addition, the company has created a sustainable production development, working side by side with farmers in such a way that allows them to actively contribute to post-harvest selection phases. This way, the farmers know what the quality of the finished chocolate product is, and can benefit from a substantial premium if they meet Domori quality standards.
The next step after harvest is fermentation. This determines the final quality of the product. The entire procedure lasts from 4 to 7-8 days, during which the cacao aromas develop and its bitterness and acidity diminish. This is when the roundness of flavor that distinguishes Domori chocolate develops.
Hacienda San José
The Domori production chain has its native heart in Paria in eastern Venezuela, where the Hacienda San José is located. Among the trees of mango, papaya, mahogany, frangipani, banana, palms, and legumes, the estate extends for a total of 320 hectares (790 acres). 185 hectares (457 acres) are planted with grafted cacao trees, with a density of 1000 plants per hectare. The Criollo variety is a world heritage for its flavor and its recovery of over 10 cultivars that have become the world's finest. The annual quantity of Criollo with a purity of 90% represents less than 0.001% of world production. Domori's goal is to increase from 30 tons of Criollo cacao produced annually to 120 tons by 2020.